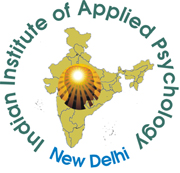 indian institute of applied psychology
New Delhi
The Indian Institute of Applied Psychology (IIAP) has been established with the active cooperation of the World Institution Building Programme (WIBP) for studies, training, research, consultancy and publications related activities in the fields of applied psychology by using psychological principles and theories for overcoming the problems in areas such as mental health, business management, education, product design, ergonomics, juridical science etc. IIAP has envisaged a five-year plan for researching on different aspects of clinical psychology, industrial and organisational psychology, occupational health, human factors, forensic psychology, engineering psychology, school psychology, sports psychology, community psychology and applied cognitive psychology.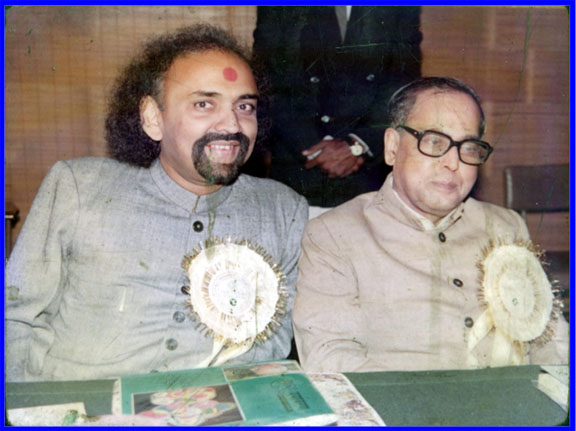 The Deputy Chairperson of Planning Commission, Government of India Shri Pranab Mukherjee
and Dr. Priya Ranjan Trivedi during the inauguration of Indian Institute of Applied Psychology
at India International Centre, New Delhi in the year 1992.
The following Certificate level courses have been launched for the benefit of all those interested in acquiring expert knowledge of psychology and applied subjects.
certificate level courses
1. Certificate in Psychology
2. Certificate in Life Span Development
3. Certificate in Experimental and Social Psychology
4. Certificate in Clinical Psychology
5. Certificate in Educational Psychology
6. Certificate in Psychological Testing
7. Certificate in Forensic Psychology
8. Certificate in Guidance and Counselling
9. Certificate in Psychiatric Social Work
10. Certificate in Psychological Research
11. Certificate in Organisational Behaviour
12. Certificate in Human Behaviour
13. Certificate in Group Behaviour
14. Certificate in Organisational Studies
15. Certificate in Psychotherapy
16. Certificate in Psychosexual Development
17. Certificate in Epidemiology
18. Certificate in Psychometric Analysis
19. Certificate in Environmental Behaviour
20. Certificate in Attitudinal Change
21. Certificate in Developmental Psychology
22. Certificate in Personality Development
23. Certificate in Psychopathology
24. Certificate in Neuropsychological Assessment
25. Certificate in Mental Health
26. Certificate in Clinical Pharmacology
27. Certificate in Systematic Pharmacology
28. Certificate in Drug Regulations and Scheduling
29. Certificate in Biostatistics
30. Certificate in Pharmacovigilance
31. Certificate in Clinical Data Management
Duration : Three Months
Eligibility : No Minimum Educational Qualification has been led down. All those interested in acquiring expert knowledge of psychology and allied subjects are eligible to apply.
Fee : Rs. 3500 or US$ 85 only to be paid on account of admission, registration and evaluation fee.
This amount is to be transferred to our Bank Account having the following details :
Name of the Account : Indian Institute of Applied Psychology
Bank Name : Indian Bank, Saket Branch, New Delhi, India
Account Number : 869962266
IFS Code : IDIB000S097
Step by step method of learning at the Indian Institute of Applied Psychology:
1. Get the Admission Form downloaded and complete the same
2. Email the filled-up Admission Form
3. Pay the Admission Fee by Cheque / Draft / Electronic Transfer
4. Receive the Roll Number and Study Materials
5. Go through the e-book carefully
6. Complete the assignments and send the same to the Institute by Email / Post
7. Submit the Project Report based on your experience and knowledge acquired regarding any topic relevant to the admitted student.
8. Wait for the announcement of results.
9. Receive the Certificate (Online)
In case of any clarification, contact the Facilitation Officer, Indian Institute of Applied Psychology (IIAP), A 14-15-16, Paryavaran Complex, New Delhi – 110030, India by post or by Email : iiap@ecology.edu
For any clarification, contact may be made through telephone by calling on 011-29533801, 011-29533830, 011-29535053.
24-Hours Helpline : 9999833886
All those interested in getting admitted to one of the Certificate level courses are here by advised to fill-up the Admission Form given below and send the same on the above mentioned address by email or by post along with payment of Rs. 3500 by cheque / draft / RTGS etc.
The following publications have been brought out during the last 27 years of his existence :
· Introduction to Behavioural Science
· Leadership
· Organisational Change and Development
· Managing Interpersonal and Group Behaviour
· Organisational Development
· Stress Management
· Conflict Resolution and Management
· Psychological Profiling
Those interested in establishing new management institutions or strengthening the existing ones by collaborating with the Indian Institute of Applied Psychology (A Division of the World Institution Building Programme - WIBP) may contact at the following address :
The President
Indian Institute of Applied Psychology
A 14-15-16 Paryavaran Complex
South of Saket, New Delhi – 110030
Tel. : +91-11-29533801, +91-11-29533830, Mobile : 9999833886
Email : iiap@ecology.edu
.